A 39 unit apartment complex is being planned by Hudson Companies (pictured) for Cochranton senior residents. A tax credit application has been submitted to the state and expected to receive approval in April 2019.
Memorial Rain Garden at Lions Park
Phase III of the Playground Project will include the proposed Memorial Rain Garden. Engraved pavers honoring the loved and the beloved members of the community will be set about with trees and benches in a designated area of the park.
The playground now sports two sliding board units, one for the older kids and one for the younger set, and a bright red climbing net for all. The next phase of the project will bring new teeter-totters, new paint to old structures and mulch in the fall zones. All work will commence this spring--won't the kids be happy!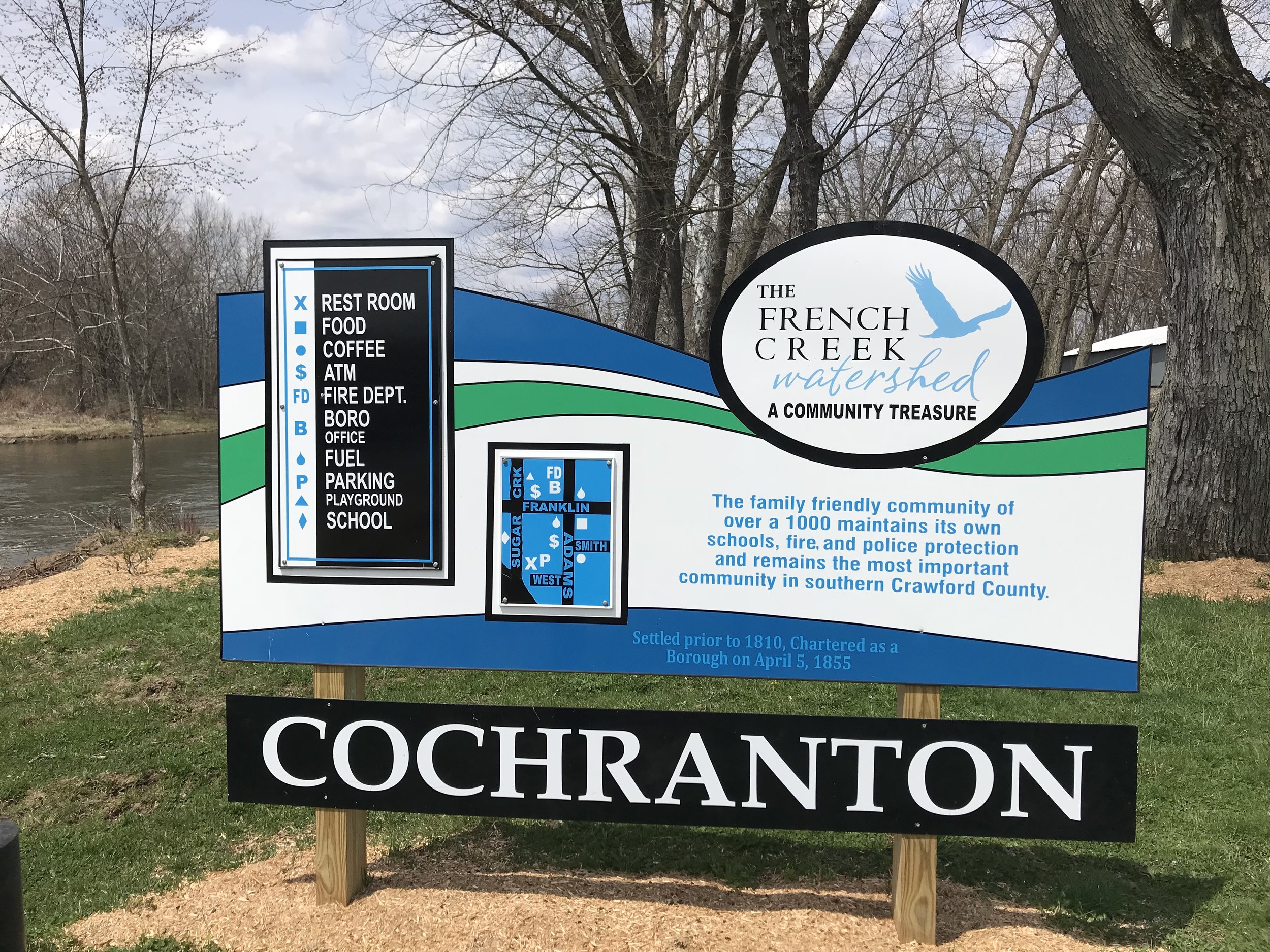 New signage, picnic tables and landscaping was put in place on April 14. Place holders for flags and the French Creek historical marker were prepped.
The parking area will be stabilized with addition gravel this spring and kayak/canoe tie-ups will be added soon.
Located at the base of the French Creek Rt 173 bridge, the launch and landing site welcomes water enthusiasts through the summer season.